Smurfit Kappa Orsenigo Tubes - Who are we?
Quality, Innovation, Technology & flexibility... our mission is to manufacture cans that meet our customers expectations. Premium high quality packaging that enhances the value of your products: distillates, liqueurs, spirits, wines, oils, confectionery etc. 13 different tube diameters are available in varying heights. Special papers for the outer label (laid, metalized etc...) decorated with offset print upto 10-12 colours along with other finishing techniques, hot foil blocking, embossing, screen...

Smurfit Kappa Group
Leader mondiale nel packaging in cartone ondulato e cartoncino.
Il Gruppo inizia la sua attività in Irlanda.
Dopo uno sviluppo internazionale importante, oggi è presente in due continenti,
31 Paesi, con 359 stabilimenti.
In Europa ha una quota di mercato pari al 23%.
L'attività di produzione tubi in cartone nasce negli anni '60 nello stabilimento di Orsenigo.

Sistema produzione tubi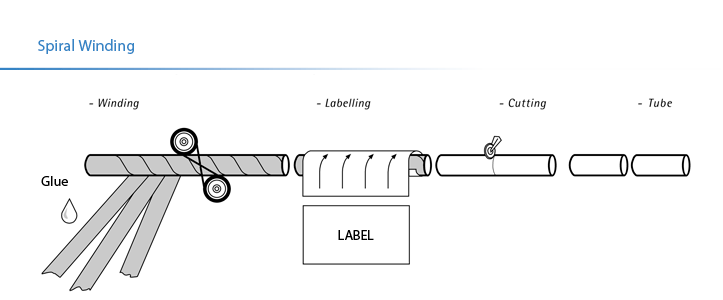 Infinite personalizzazioni - scheda tecnica applicativa

Logistica & Pallettizzazione